Sunday, May 17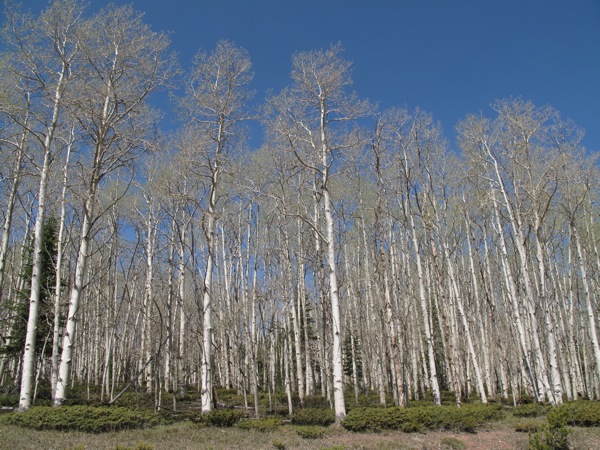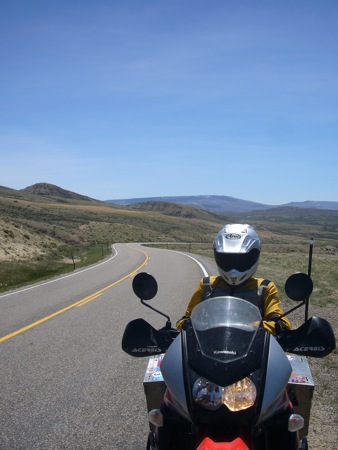 After a bizarre free motel breakfast of muffins, terrible coffee, and giant Memorial Day cupcakes, we set out for the Tetons. We rode through the Flaming Gorge National Recreation Area, which I expected to be more red rocks like Utah but it was mostly brown and green. We rode along some high altitude, wide open grassy hilltops, which reminded me of a less spectacular version of our ride out of Caraz in Peru.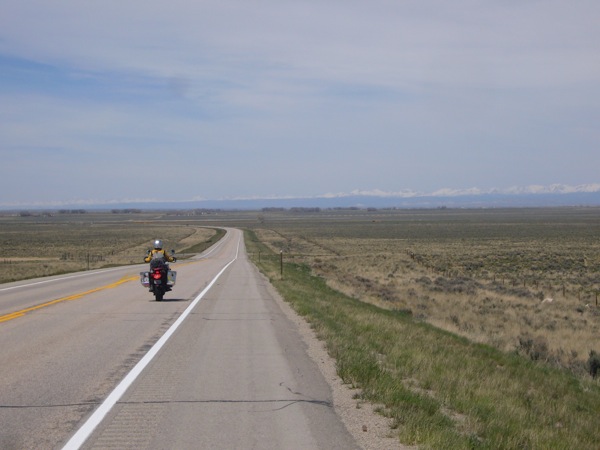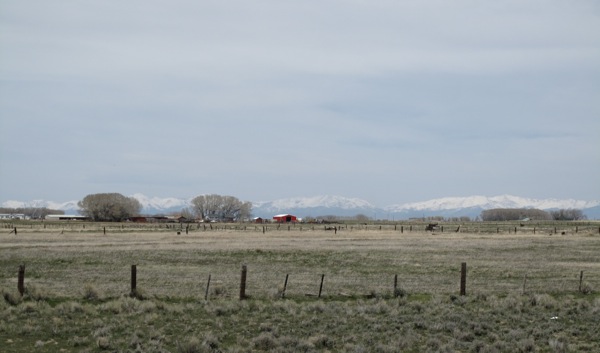 After reaching I-80 and passing through Rock Springs, where we stopped at IHOP for brunch (Inna could hardly contain her excitement for Danish pancakes), we headed north. The road itself was not very interesting, but the natural foreshadowing was. To our 2 o'clock, in the distance, loomed a long chain of snowcapped peaks. The air temperature was comfortable, but I got cold just looking at those frosty peaks. This continued for an hour and we never seemed to get any closer to that range.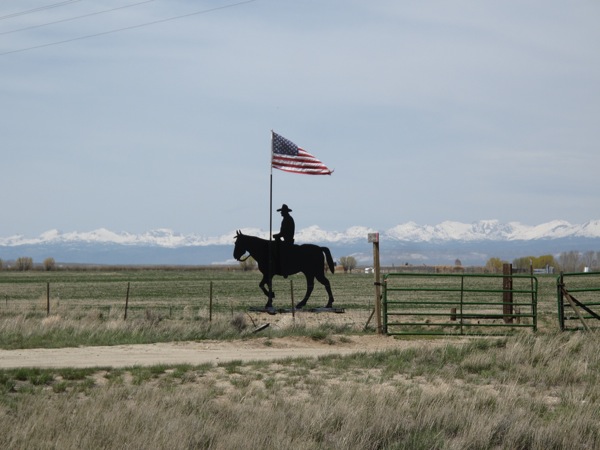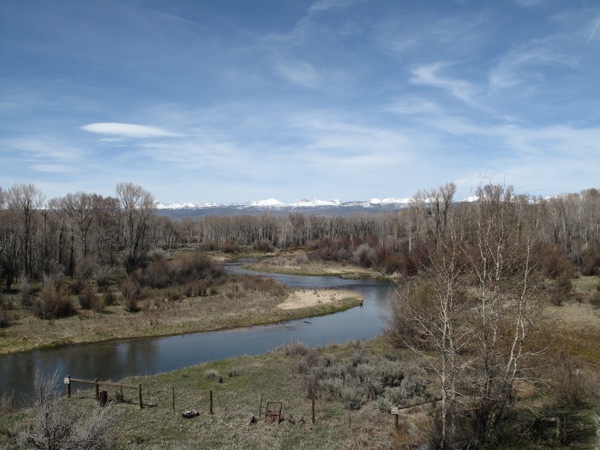 The highway weaved through mountain valleys, following a river until it took us to the town of Jackson, WY. It looked like a fun town but we passed right through on our way to the Grand Teton National Park. We first stopped at the Gros Venture campground, but it was an ugly open space RV parking lot.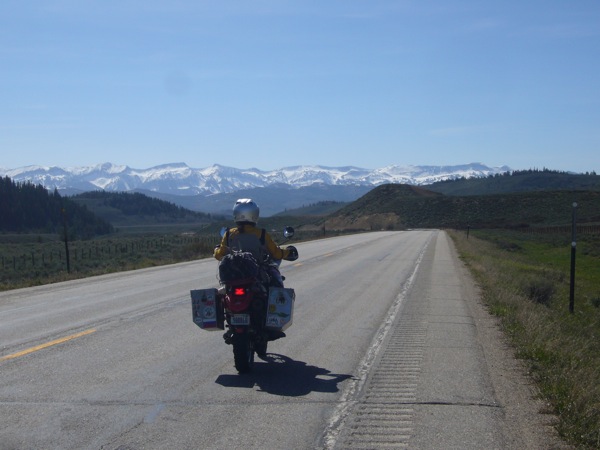 We headed over to Jenny Lake campgrounds, where we got the last spot! With the massive Tetons looming closely over us, we made a fire from collected branches and cooked dinner. We could tell we've made good progress riding north because the sun didn't set until 9 pm. After dinner we walked over to Jenny Lake to watch the twilight glow fade behind the mountains.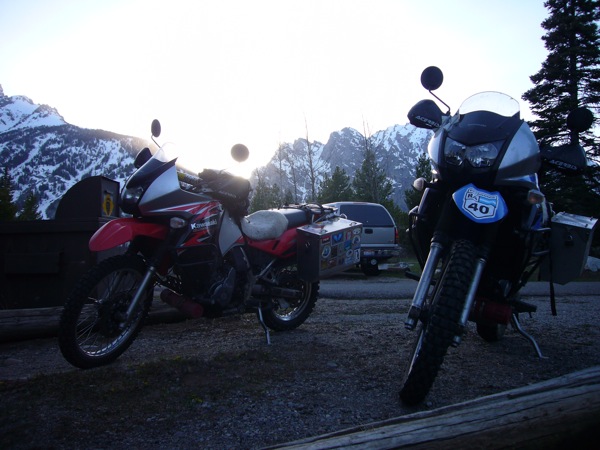 We're in bear country now, so the campsites are full of warnings and metal, bear proof food storage boxes. We were careful about putting everything away and it was an unusually quiet night. I didn't hear a sound until the birds started chirping the next morning.