Friday, May 22
We packed up the campsite early so we wouldn't get in trouble for camping at a picnic only site. I managed to take a nice picture of the creek in the morning light.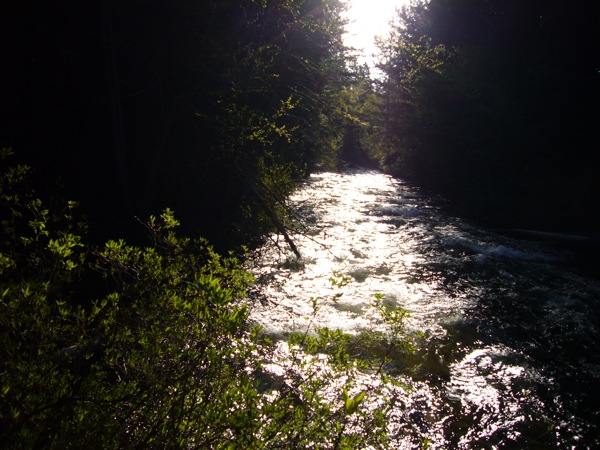 We skipped breakfast, deciding we'd venture into Missoula. I had passed through there years before when I was moving from Houston to Seattle and had eaten breakfast at a great cafe. I tried in vain to find it, but we had a tough time finding the right part of town and ended up eating breakfast at a hipster cafe on Main street. It wasn't what I had in mind but it was still good.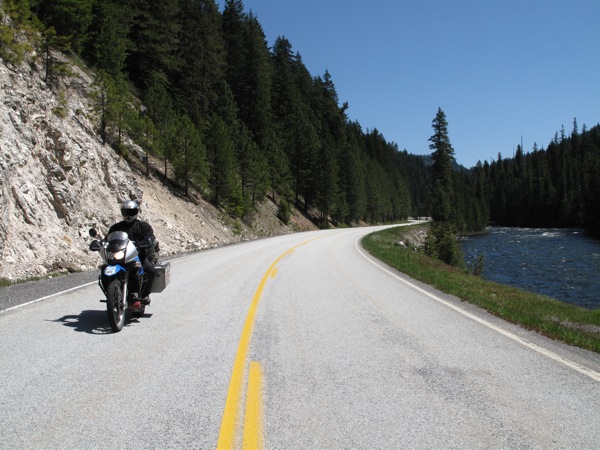 We backtracked a bit out of Missoula and went west on 12. 12 was another fantastic ride. It's a hundred plus miles of two lane highway following a river tucked into a densely forested mountain valley. There was not much traffic and the curves never ended. It just went on and on, pure motorcycling bliss. The river was swollen with snowmelt, adding to the scenic value of the ride.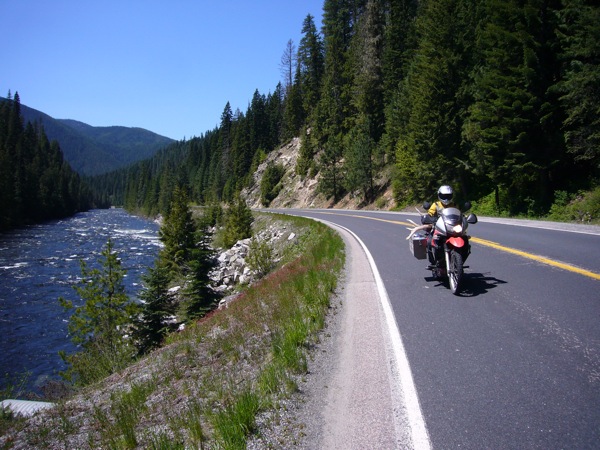 Near Lewiston, we crossed into Washington. Washington!! We were so close to home and now after all these miles we were back in our home state.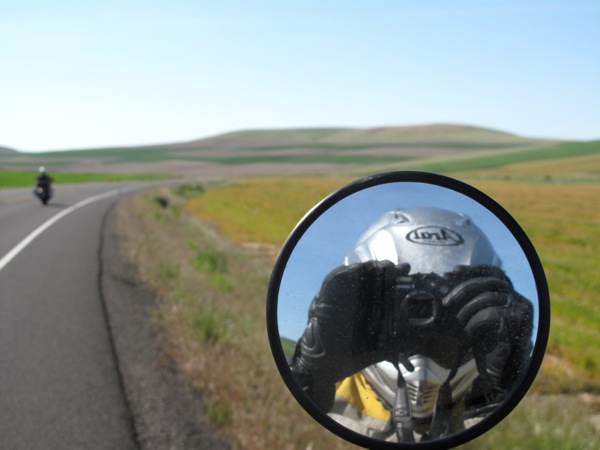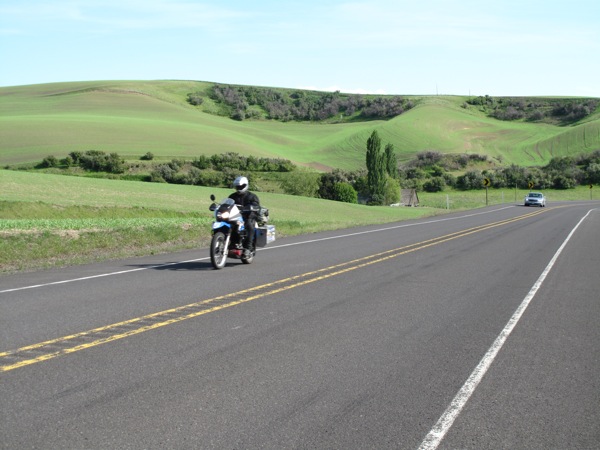 Earlier in the trip I'd been corresponding with Jonathan, from the Tri Cities area near eastern Washington. He, his brother, and his father were doing a two month ride to South America, leaving after us and finishing before us and I'd given them all the advice and help I could. As we crossed into Washington, I spoke with him on the phone and while he was going to be out of town, his father invited us to stay with them.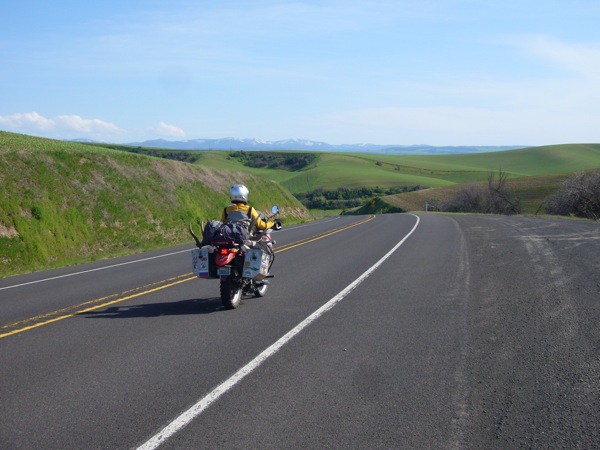 We spent the evening at their place in Wallula. Chuck and Dee were gracious hosts, and swapping stories from our rides was a great way to spend our last night on the road. I think Inna and I were in a near state of shock that this was our last night on the road. Anticipation of being home was running high. We really enjoyed our time that evening and we hope to meet up with them again and meet their sons in the future.