Monday, May 18
We awoke to a beautiful morning on Jenny Lake. After breakfast we headed over to the lake and were greeted with complete stillness and incredible views. The water was a perfect mirror reflecting the morning sunlight and the snow capped peaks of the Tetons. Parts of the lake were covered in floating ice.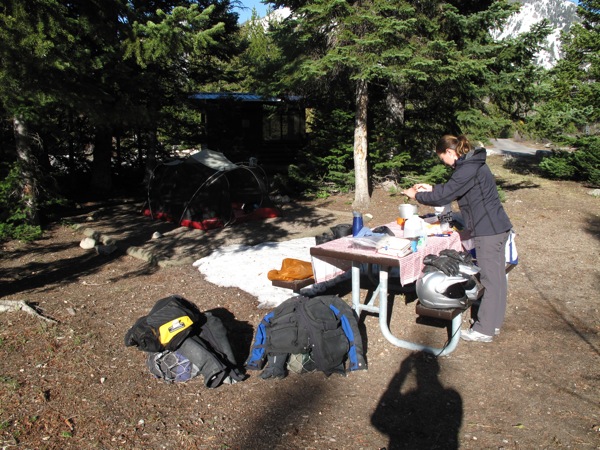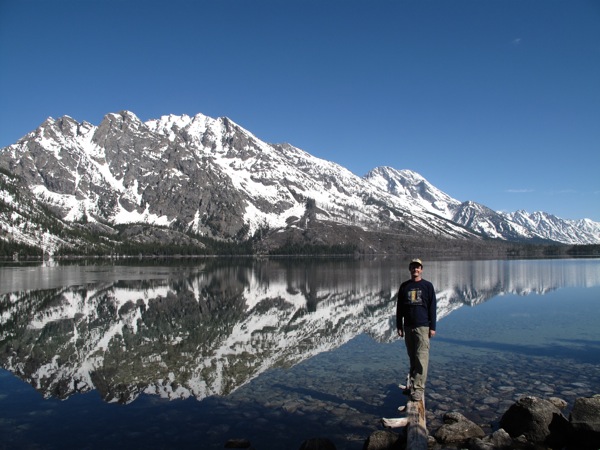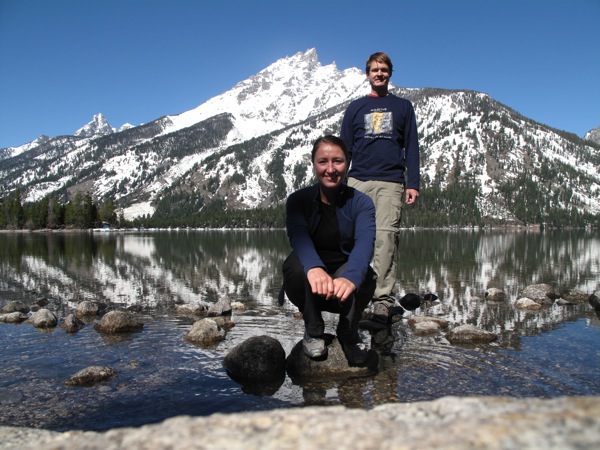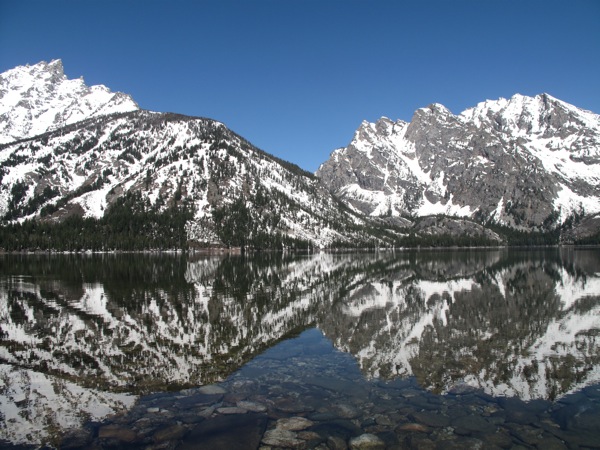 After packing up camp, we rode north towards Yellowstone. We stopped at another mirror lake for more pictures and rode into Yellowstone. I was a bit surprised to see how much snow was still on the ground. I knew we were there early in the season, but 6 feet snowbanks on the sides of the road were more than I was expecting. The small lakes were frozen solid, and even the giant Lake Yellowstone was covered in ice. We were fortunate, the Yellowstone was experiencing an unusual heat wave, with temperatures up to 80 degrees, so while the views were frosty we were quite comfortable.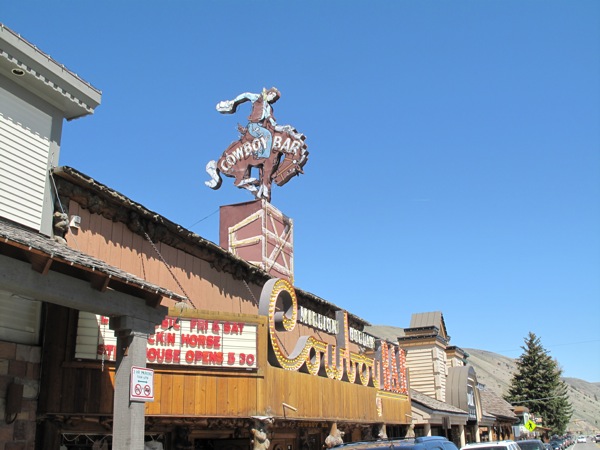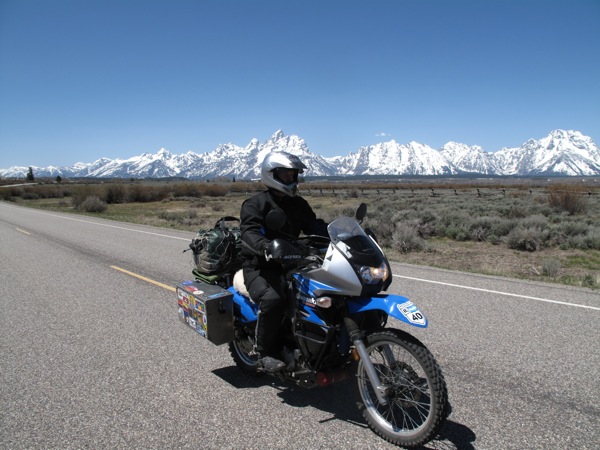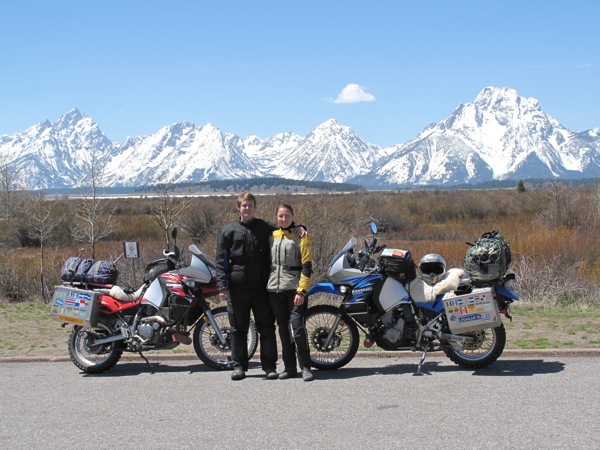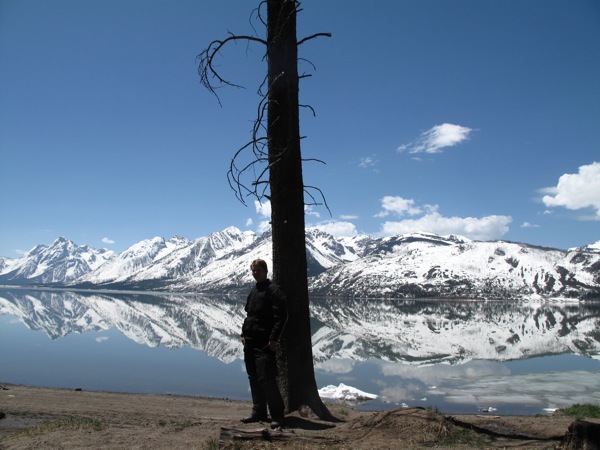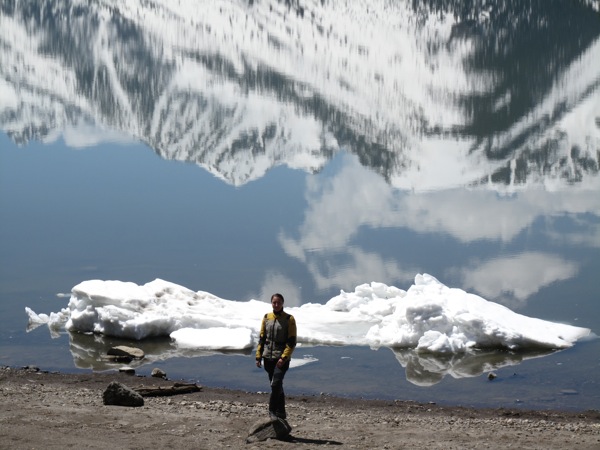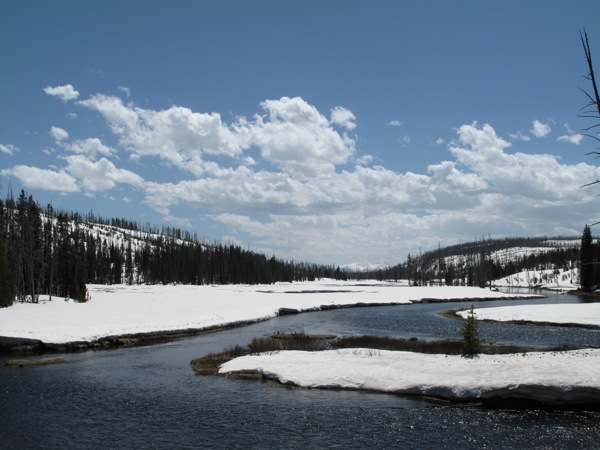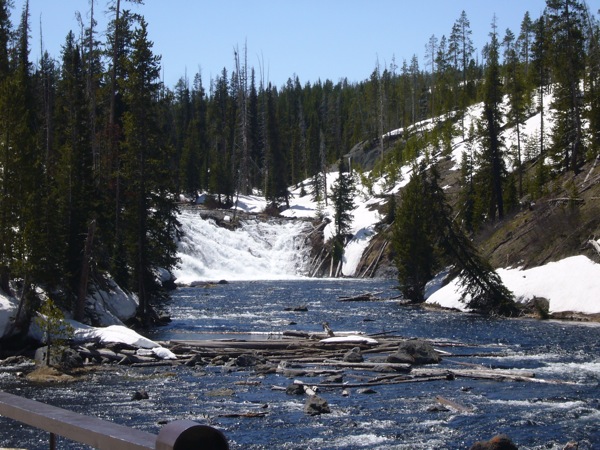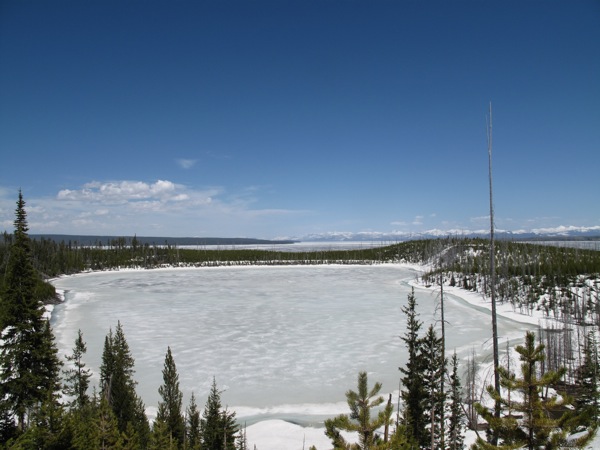 After a nice ride in the park we arrived at our accommodations in the old Faithful Lodge. It's a beautiful historic building made entirely of lumber. Every piece seems custom fit giving the building a very natural feel. As far as the hotel goes, it's mostly an expensive Motel 6. The rooms are very basic and not in the same beautiful wood style as the main lodge. We were also there a week after opening so the young summer stuff were not quite settled into their new jobs.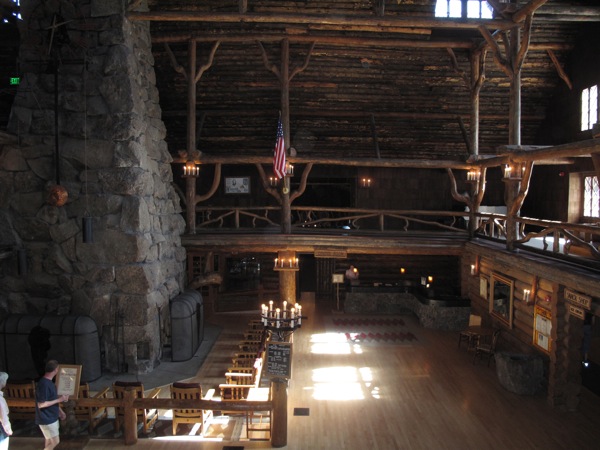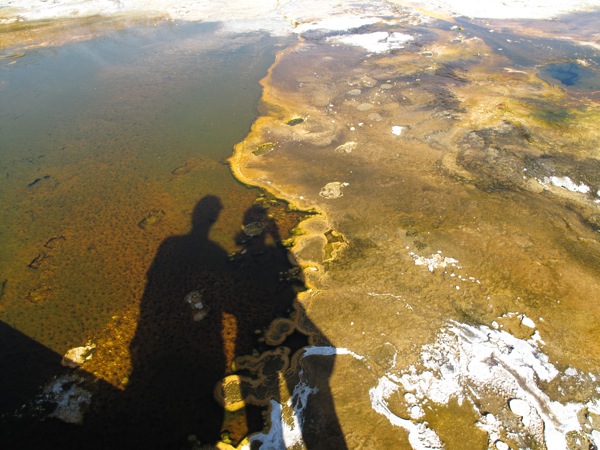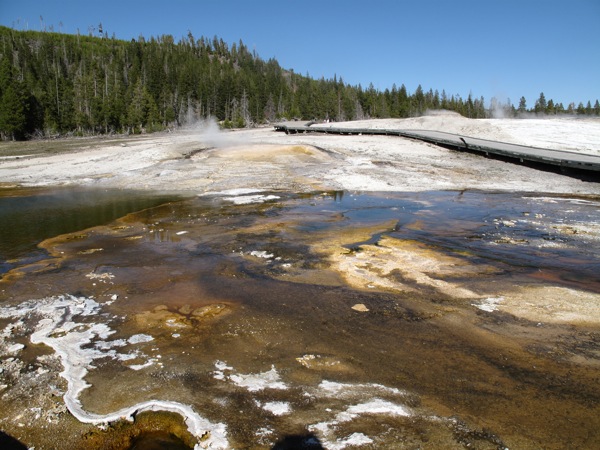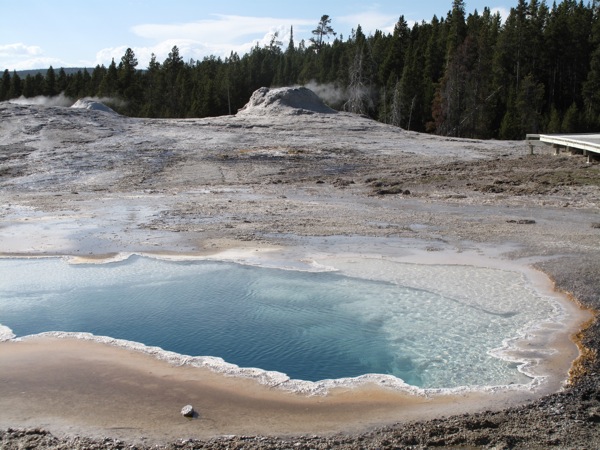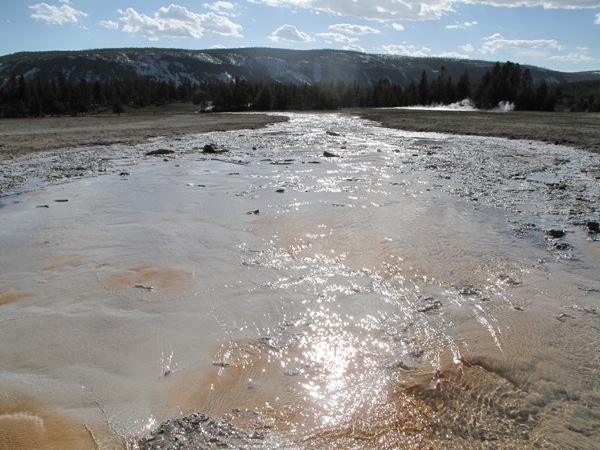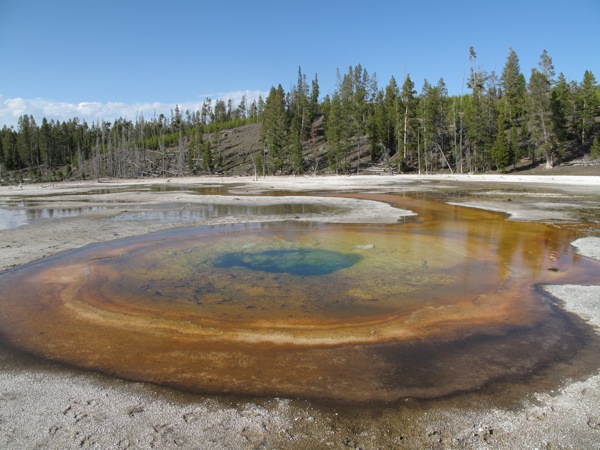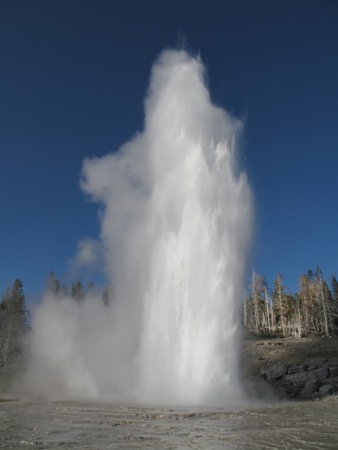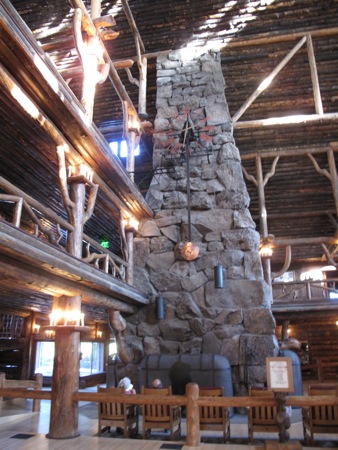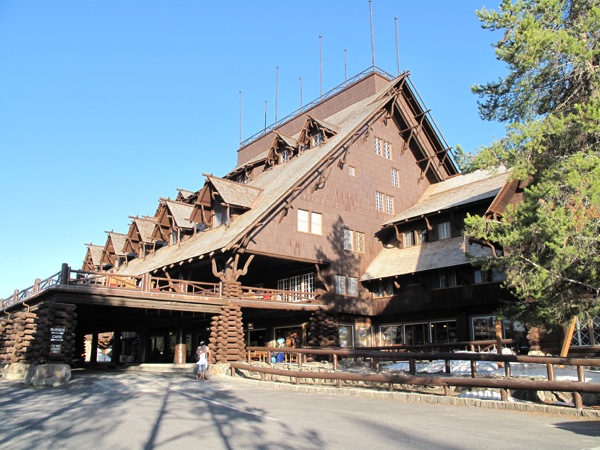 We spent the afternoon and evening touring the hot springs and geysers around the lodge. Inna got to see the famous Old Faithful geyser a few times, and we even managed to perfectly time our arrival for an eruption of the Grand Geyser, the biggest predictable geyser in the world. It erupts every 8 or so hours up to 80 ft in the air.
[qt:/southernexposure/wp-content/uploads/2009/05/mvi_7686.mov 320 240]
We ate a very forgettable dinner in the lodge's dining room and had an early night.