Wednesday, May 20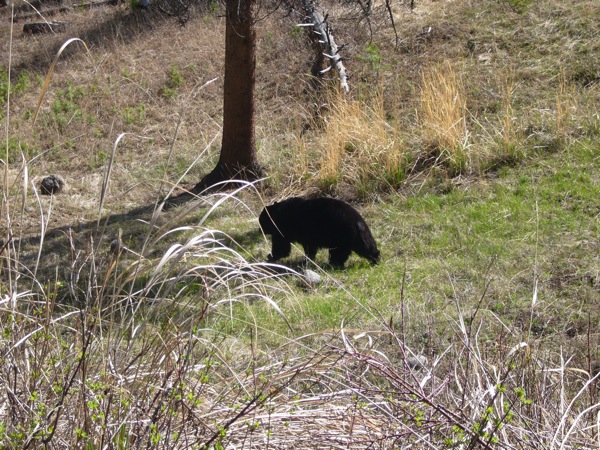 We packed up the camp, secured our newly acquired elk trophy on the back of my bike and headed out. On the road leading out of the campground we saw a little black bear on the side of the road. He ran away before we could snap a good photo. It must have been the same bear that was spotted around our campsite yesterday by the campground host while we were hiking. Upon returning from the hike, we noticed that our tent had been moved five feet, the helmet rolled from the bench onto the the ground and other belongings scattered around the site. Something seemed off. As we found out later from the campground host, it was the young black bear snooping around for food.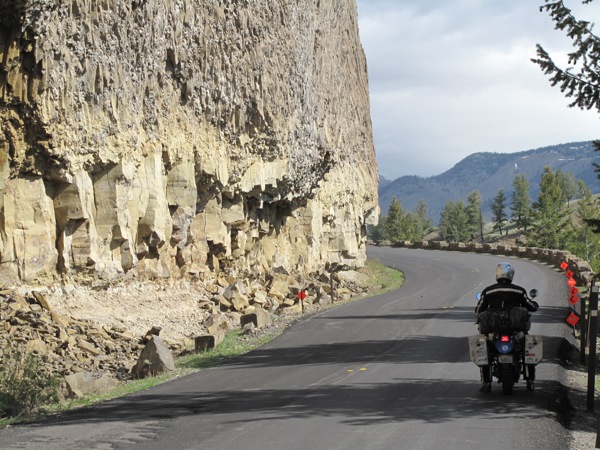 More elks sightings had followed.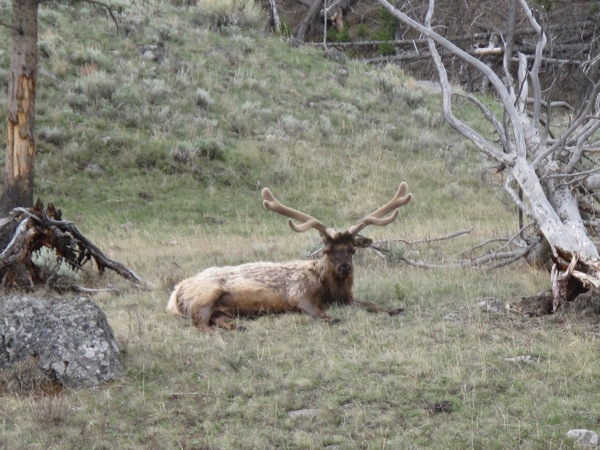 We stopped at the Mammoth Hot Springs and walked to the Canary Springs, which looked out of this world apocalyptic and mystifying.
Dark and creepy,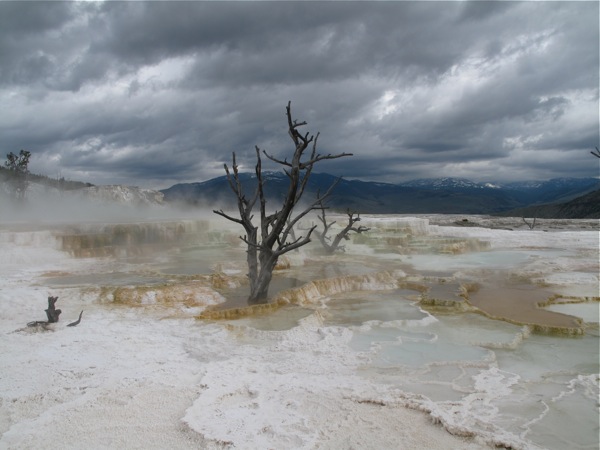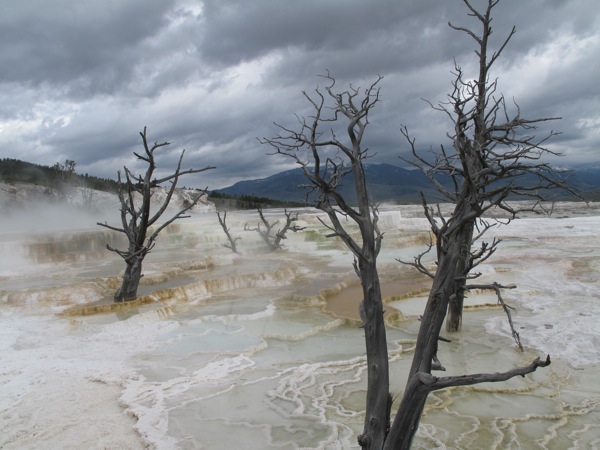 colorful and texturized,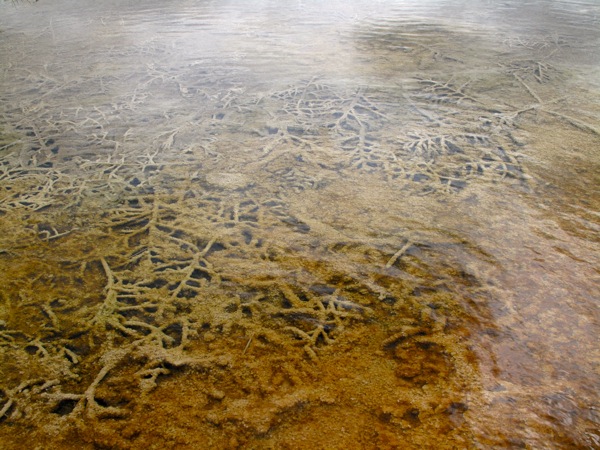 and massively beautiful.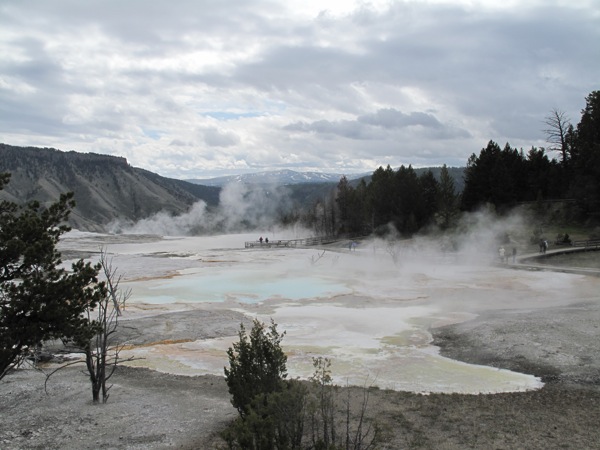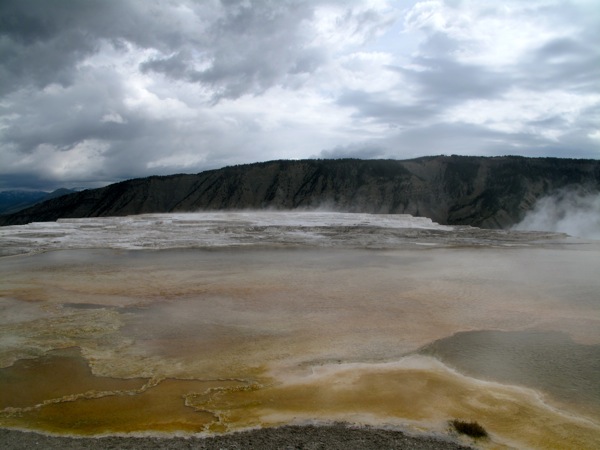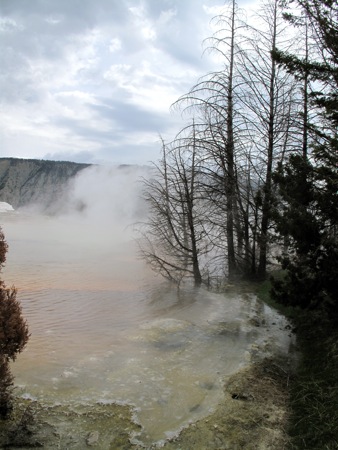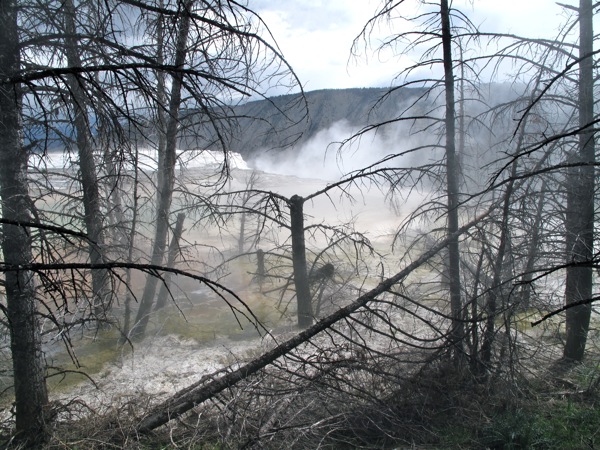 We rode out the west entrance of the park into Idaho.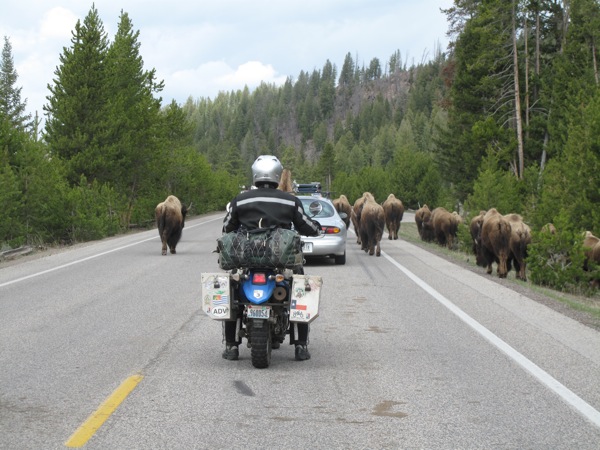 The scenery of flat farmland was surrounded by stunning mountain chains.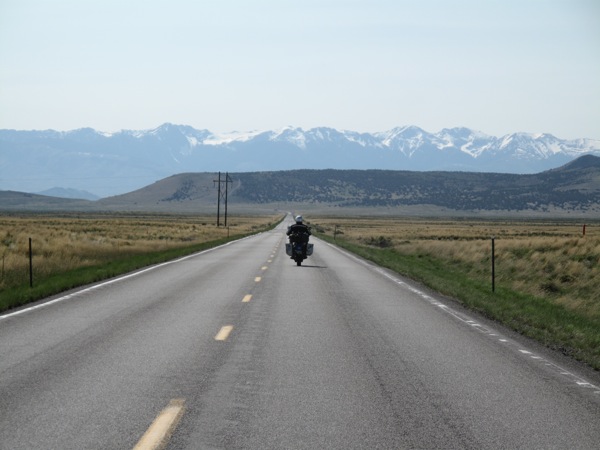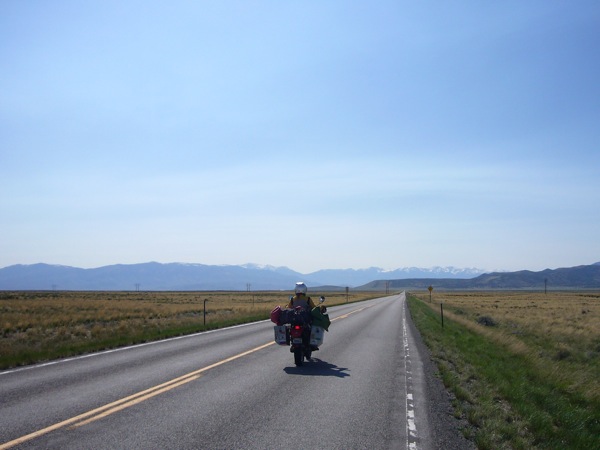 We drove into the Craters of the Moon National Park and Preserve located on the Snake River Plain in Idaho and did the 7 mile loop around the park, climbing a few weird looking volcano cones.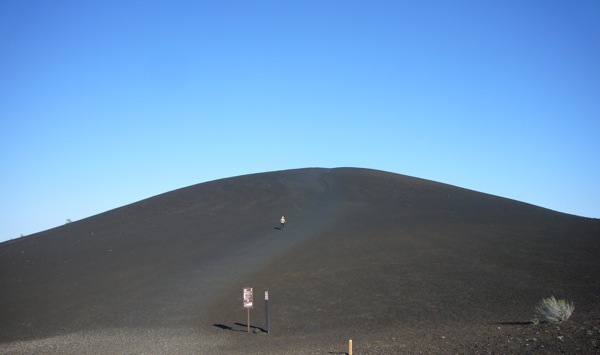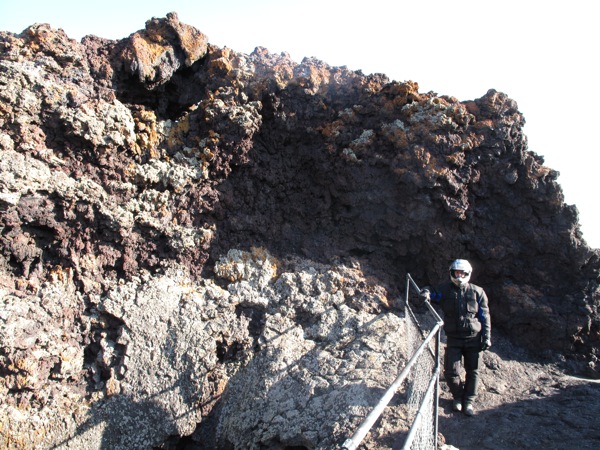 The park's landscape was created over the last 15,000 years by lava eruptions and is filled with such features as cinder cones, spatter cones, and lava tubes. This is one of the best reserved flood basalt areas in the continental US. The Great Rift volcanic rift zone is over 60 miles wide with basalt lava deposits over 10,000 feet deep in some places.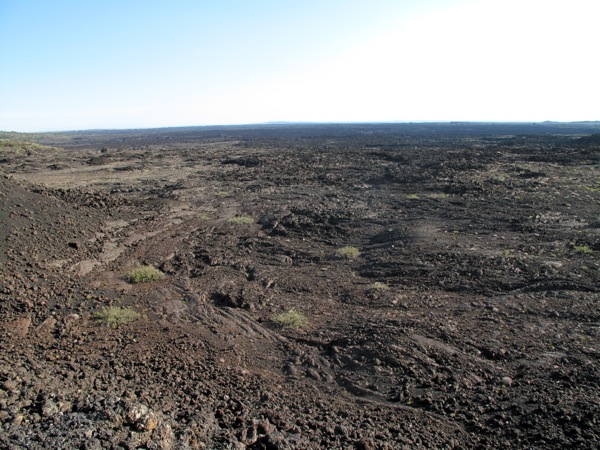 It was not the most beautiful landscape, it seemed stark, isolated and lifeless, though some plants, birds and animals make it their home. However, it was nothing like I have ever seen before, definitely a unique place that deserves a visit.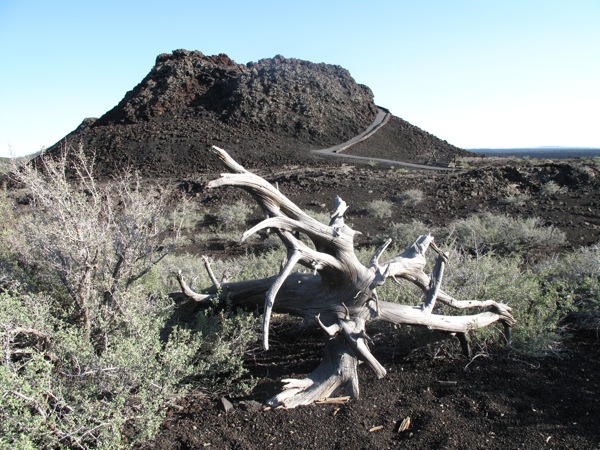 We made it out of the park as the sun was setting and were rewarded with more beautiful scenery.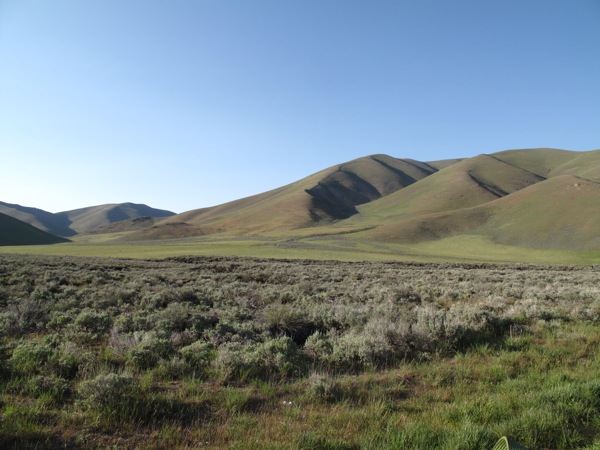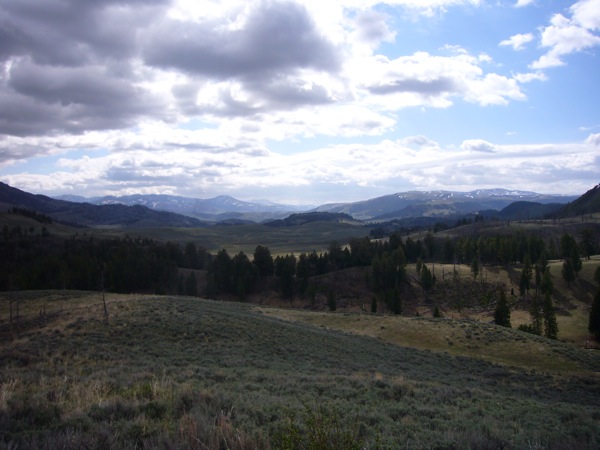 We ended the day in Ketchum, Idaho outside of Sun Valley.