Thursday, May 21
After doing some blogging in the morning, we set out for our ride north along 75. We climbed up over a mountain pass, still covered in snow and beautiful in the bright sunshine.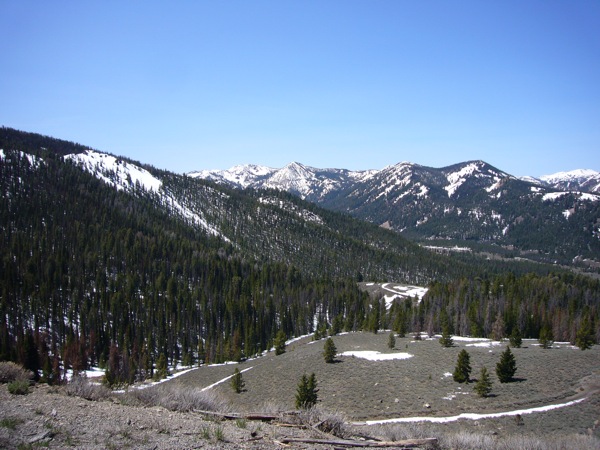 We descended towards Stanley and continued east along the river. It was an open valley, with some of the rock formations and colors reminding me in less dramatic fashion of the some of the mountains we'd seen down south many months beforehand.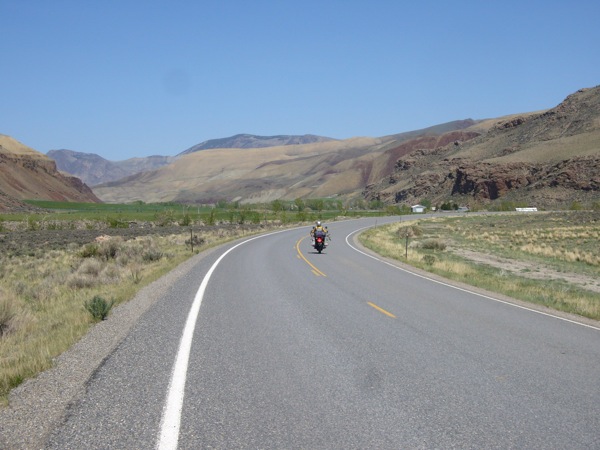 Just south of Challis, 75 met up with 93 and we headed north along the Salmon river. We ate lunch in Salmon, ID, eating mediocre food at a cowboy restaurant.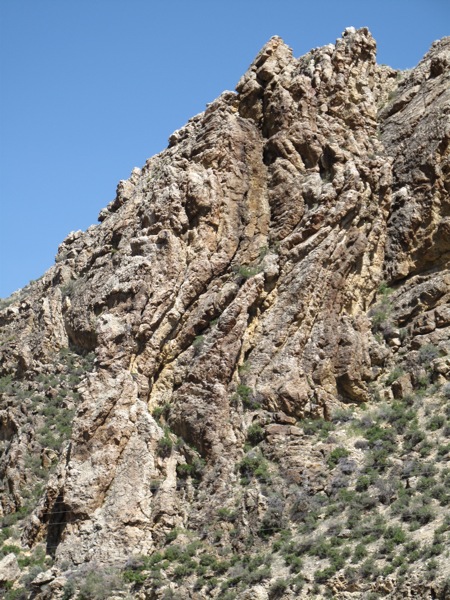 The ride north from here, into Montana, was another beautiful ride on a beautiful day. Most of the time, the road was just gentle curve after curve following the north. The river is flanked on both sides by mountains and this day's ride was just wonderful. You can't go wrong riding along 93.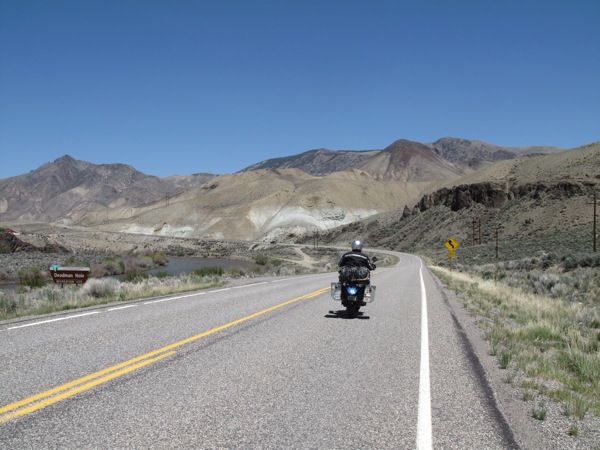 We stopped in Hamilton, MT to buy some groceries for our campsite dinner. We weren't sure where we were going to camp for the night, but the manager of the store chatted us up and recommended a campsite up in Blodgett Canyon, just outside of town. He gave us good directions, and the campsite was a small 7 spot site tucked up in the forest in the mountains. It was full so we had to camp in a picnic only site right on the creek.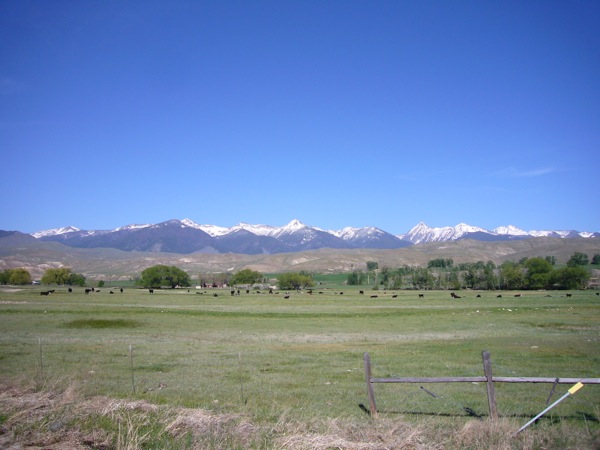 It was another great night of cooking over the fire and camping.