Monday, March 2
Getting out of bed was tough today. Since we arrived from Bolivia in Argentina via San Pedro de Atacama, Chile, we just have not recovered. We're both fatigued and my back injury does not feel much better. It is healing very slowly and riding every day is probably not helping. Our alarm went off at 7:30 and I don't think we moved until 8:30.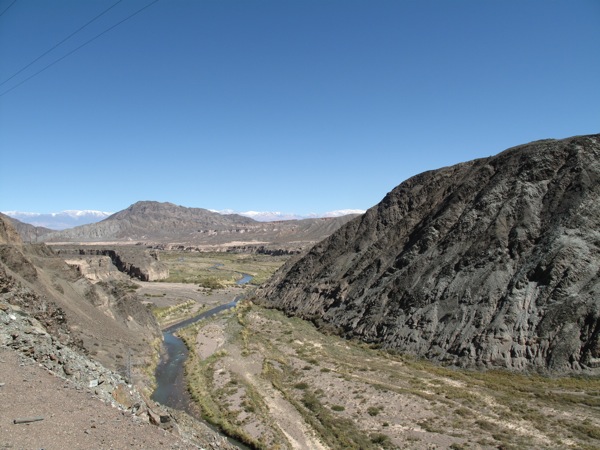 I added more oil to the oil drinking monsters we ride and we were on the road late around 10:30. We went west through the towns of Las Flores and Iglesia, two small villages that were not as picturesque as advertised. At least in the distance to the west there were snow capped peaks.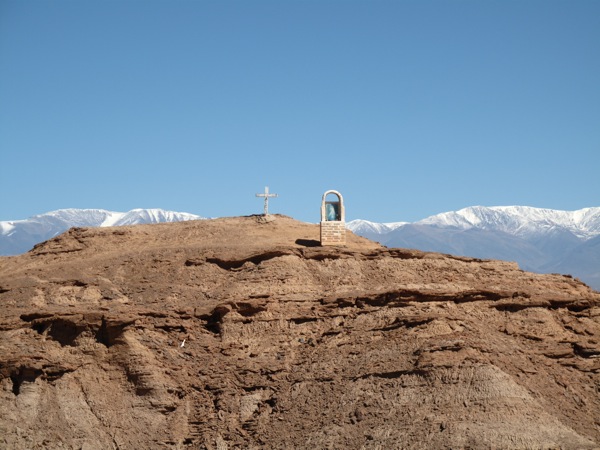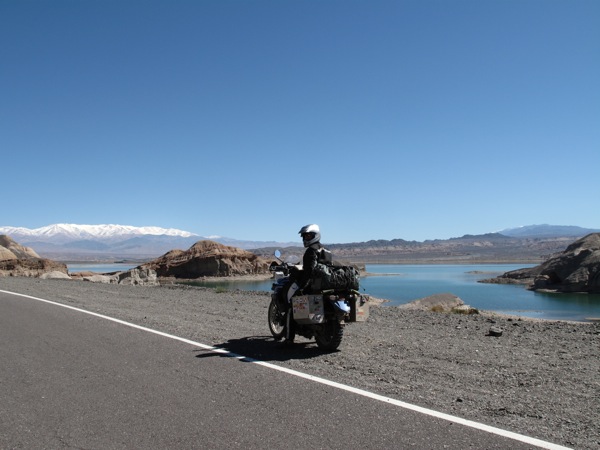 Past them the road descended down the flank of the mountains into a valley. It was a very Nevada-like desert landscape, rugged, dry mountains covered in low sparse, low brush. Once on the valley floor, it was a straight line across, with occasional dips for flash flood water crossings. On the other side we climbed out of the valley and back onto the plains.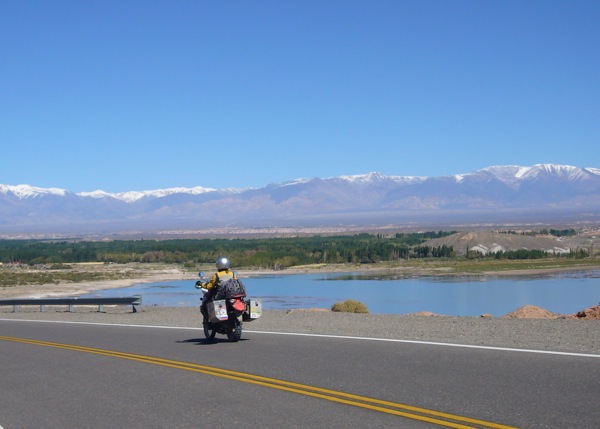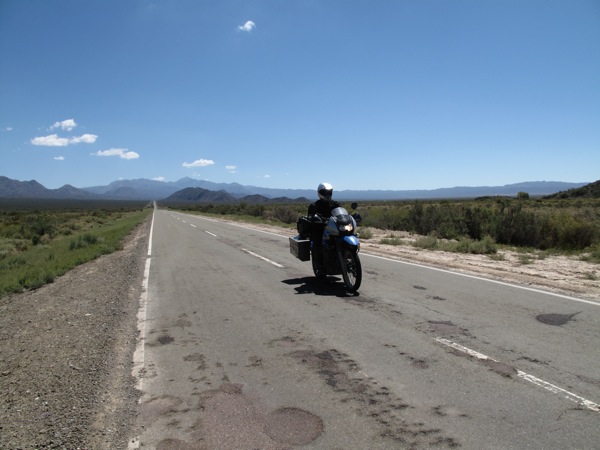 We arrived in San Juan at 2 pm and stopped at a gas station. We filled up, and since the gas station had a deli, we had a quick lunch. We had been planning on going east to Barreal, but after reading more in the guide book, we decided we would take it easy and go to Mendoza. The first week in March is the annual wine harvest festival there, so we hoped there would be something interesting going on.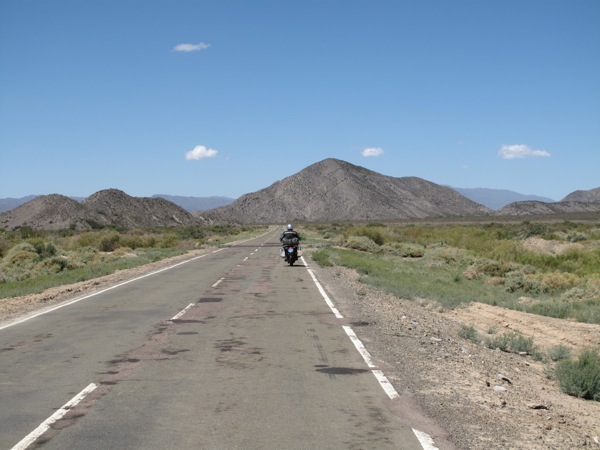 The ride from San Juan to Mendoza must have turned up one degree per mile. It was very hot, over 90 degrees, and the line seemed arrow straight. It was a very boring ride but the miles slid past reasonably quickly. We arrived in Mendoza around 5 pm.
We instantly liked Mendoza. Its streets, squares and avenues are wide and lined with bushy sycamore and plane trees. The city feels like a sophisticated metropolis, spacious and vibrant, and has a lot to offer in terms of hotels, restaurants, bars and of course wine. After all Mendoza is Argentina's wine capital.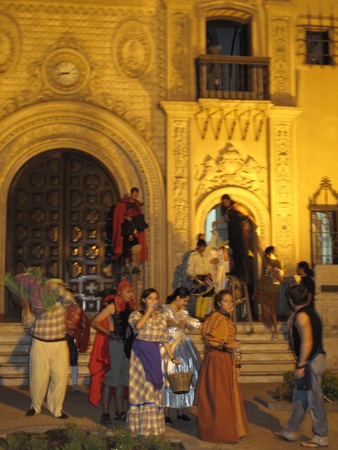 We checked out a few hostels from our guide book, but were approached by a kid on a bicycle about hotel deals. We have had surprisingly good luck with random people approaching us on the street for accommodations, and this time was no exception. For the same price as the two star hotel we had been looking at, he got us an apartment suite in a modern hotel. We had a kitchenette and a living room. Score!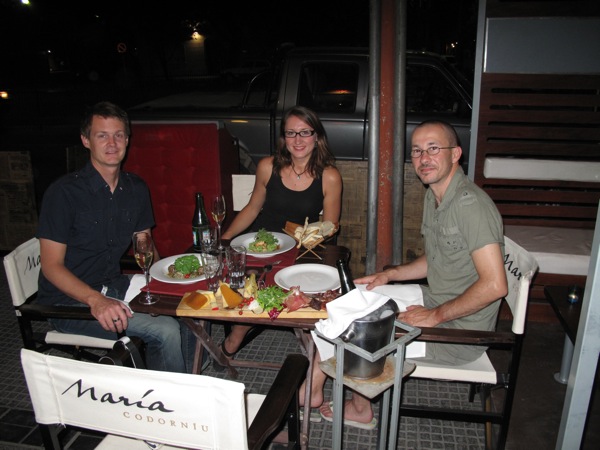 In the evening we called Stefano, who we knew was also spending that evening in Mendoza, and met for dinner at La Sal, one of the best restaurants of this trip. Stefan is a certified wine sommelier so he chose an outstanding local Chardonnay-Pinot Gris Brut to accompany our meals. After two bottles of wine, memorable dishes and some good conversation we realized it was already midnight. We said good-byes and agreed to get in touch in Santiago when we crossed over in a few days.