Friday, May 15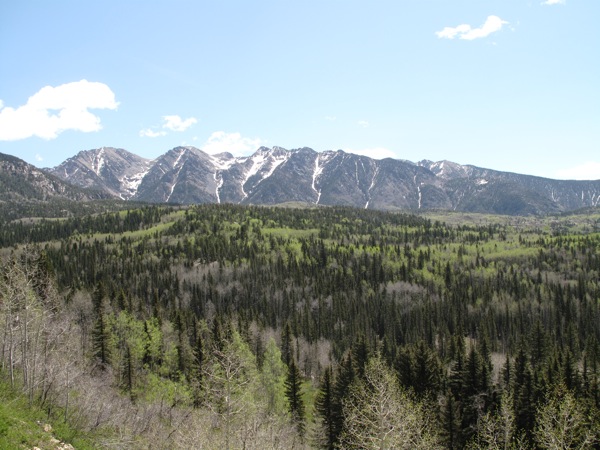 After a quick breakfast, we packed up the camp and were on our way towards Durango. From Durango we rode on 550 through two spectacular passes surrounded by snow peaked mountains and dense forests.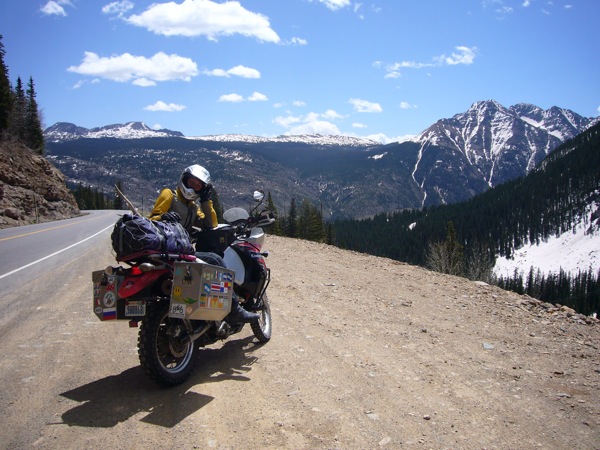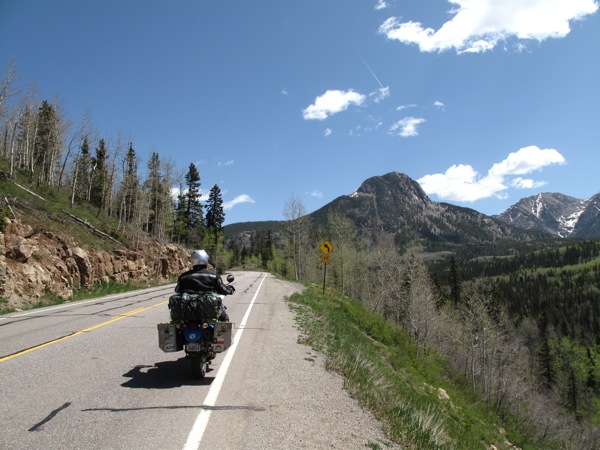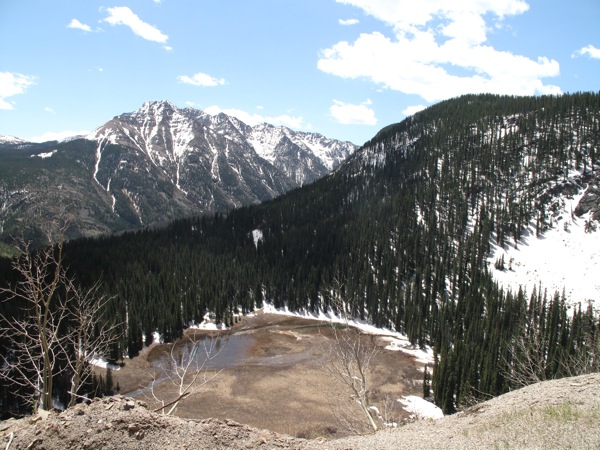 We arrived in Silverton, an old mining town set in the middle of a valley. I love towns like this. The inhabitants did a good job preserving its endearing American west look and feel. We were just in time to see the narrow gauge rail steam train to take off.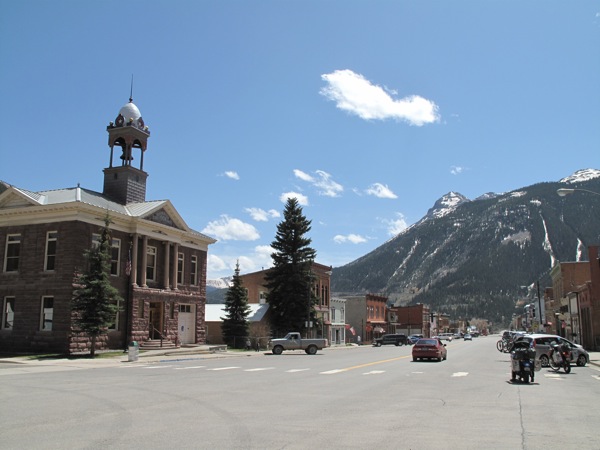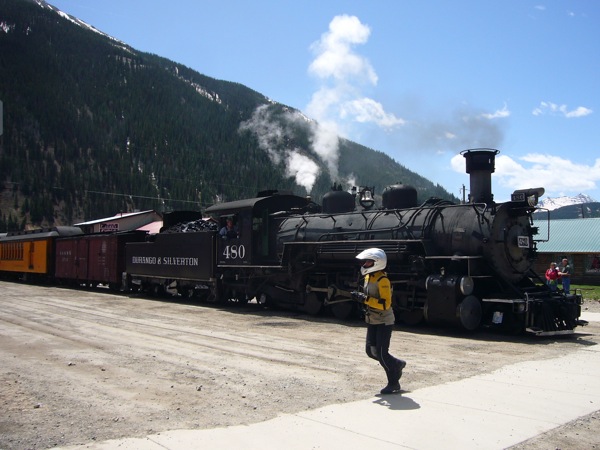 We had a bite a cute restaurant located in the building that used to be a brothel. It was fascinating to learn that there were more than 40 brothels in this town of three streets during the golden (or silver?) days of Silverton.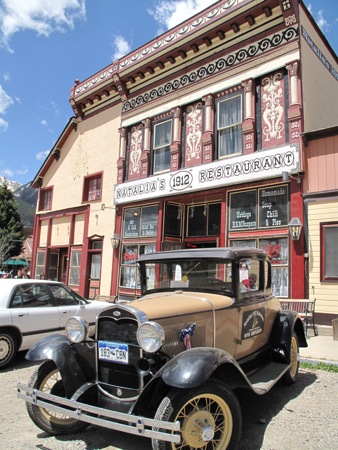 Next door to the restaurant was a photo studio, located in the oldest brothel in town, which advertised "old tyme portraits." We thought it was a good chance for us to dress up and have some fun.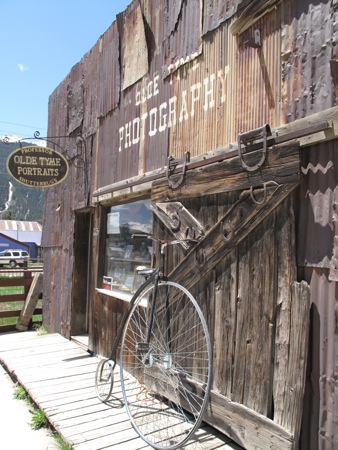 We chose our outfits. I was a bordello girl and Matt Doc Holiday. I think we looked the part in the final photo. 🙂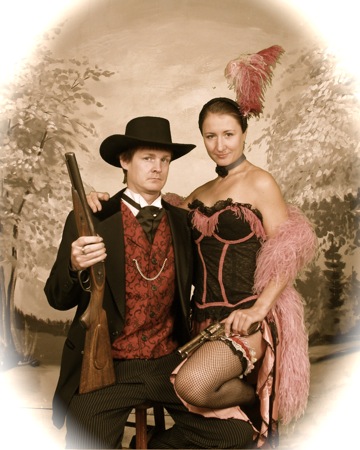 We then asked the photog to take our photo on the bikes outside.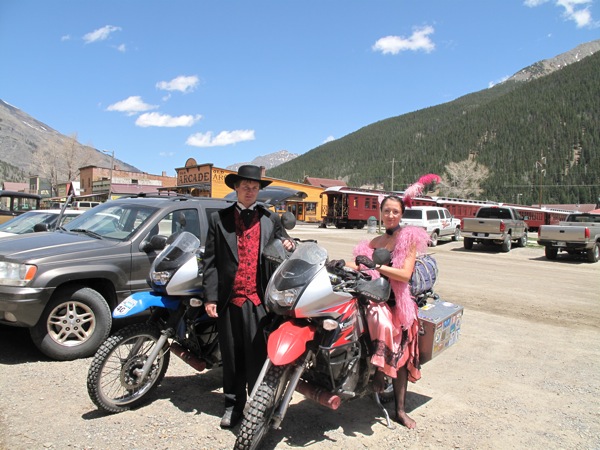 After the fun at Silverton we headed towards Ouray, which was also a cute town and worth stopping at, but we had to make up some miles so we pressed on west towards Moab, UT.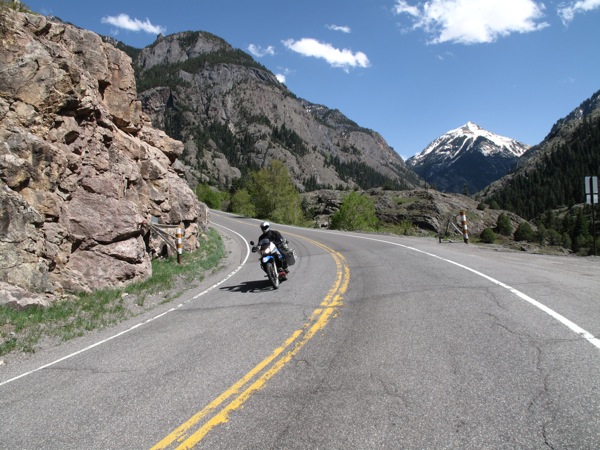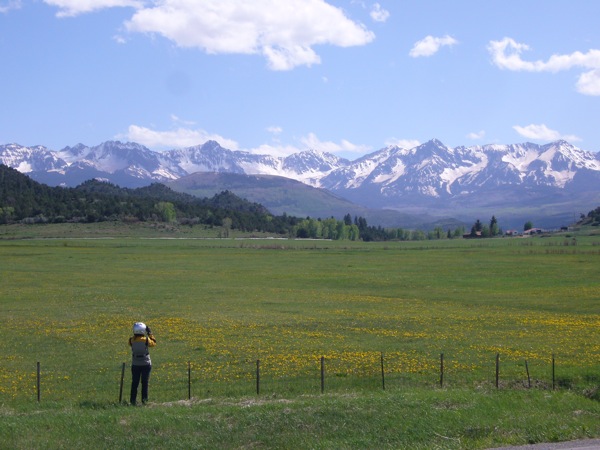 It was a beautiful ride going through alpine meadows, canyons and high desert on highways 62/145/90/46.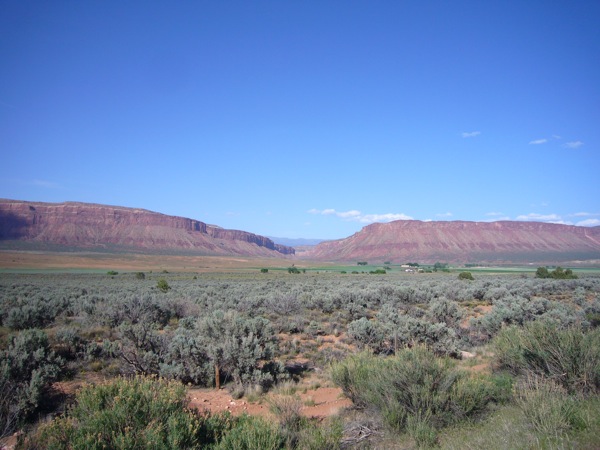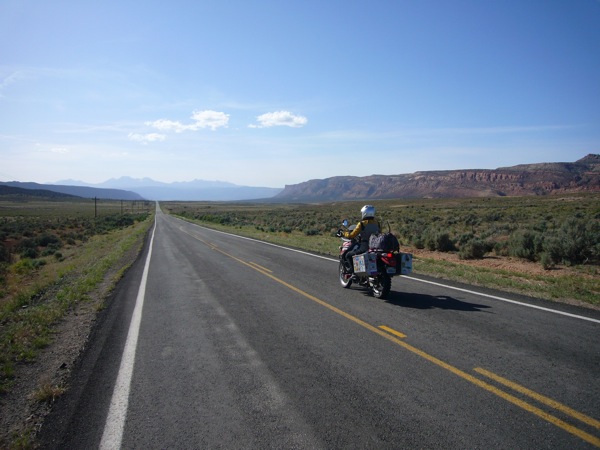 We arrived at Moab and were stunned to see that all the inns and motes had no vacancy. That was not a good sign for us as we planned on finding a camp site in the Arches National Park. It then downed on us that it was Friday night and the beginning of the travel season. Needless to say the campground at Arches was full and the ranger directed us to another campsite along the Colorado river. Nothing was open there either. We started to worry as it was getting late, but finally found a private campsite deep in the canyon land. We grabbed the last one that was available and to our surprise it even had wood for us to use.