Saturday, May 9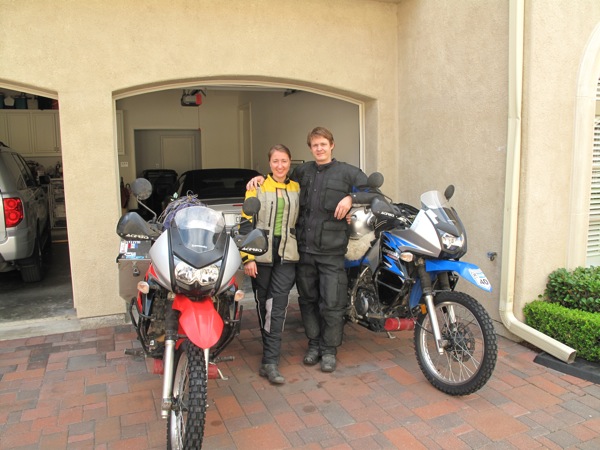 Today we are setting out for the final stretch of our adventure, riding from Houston, TX to our home town of Seattle, WA. While we are still working out the particulars of our route, the plan is to ride northwest from Houston to New Mexico. Then we will visit Taos and Santa Fe before riding through southern and western Colorado before heading north to Wyoming to visit the Tetons and Yellowstone.
The bikes are nice, clean, and shiny – thanks Dad!
We've got our camping gear shipped from Seattle (Thank you, Kent!), so, weather permitting, we will be doing a good amount of camping.
We do not plan to blog about this part of the trip in as much detail as we did during the South American stretch, but we will post photos with short descriptions of our route and adventures.
So, stay tuned for more exciting updates from our Southern Exposure tour.