Sunday, May 10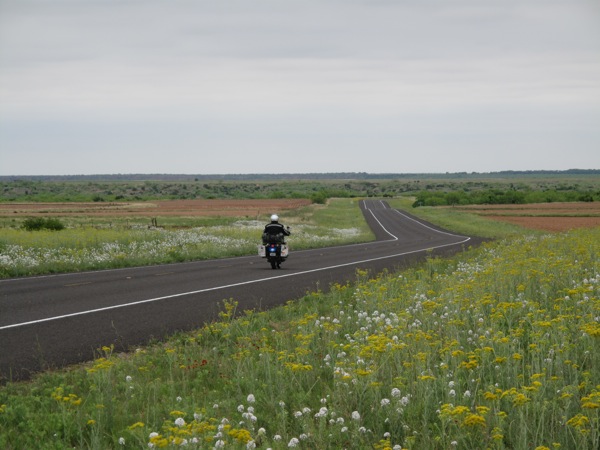 We got an early start and followed the empty roads across the plains of the Texas panhandle. All of the small towns we drove through seemed to be on their last leg – boarded storefronts and empty streets. We did ride through some beautiful fields of wildflowers and once even an eroded canyon, but mostly it was just wide open skies and plains.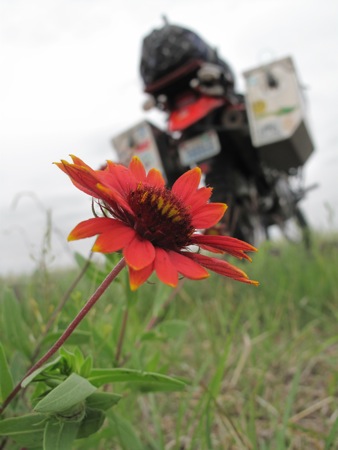 I managed to accomplish my goal of a final meal at Whataburger, everyone's favourite burger chain in Texas, in Amarillo.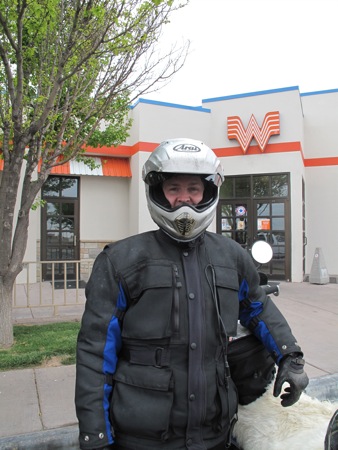 We arrived in Clayton around 6 pm. We had hoped to camp tonight, but the weather was dismal. It was 48 with a low overcast sky that spit the occasional rain drop. Inna was cold and in want of a hot shower, so we stayed at the cheapest but not cheap hotel we could find.