Friday, April 8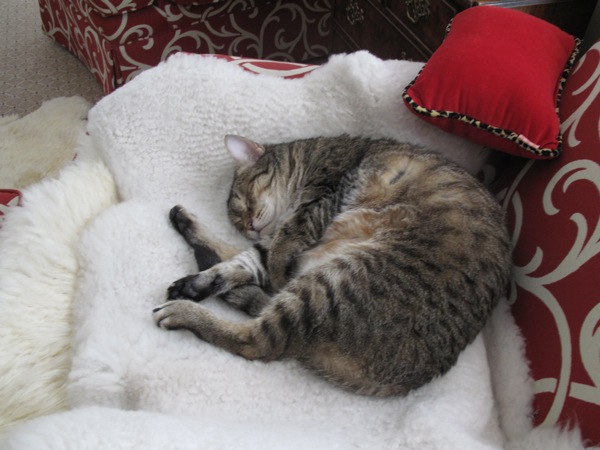 We spent almost two weeks in Houston, doing absolutely nothing, but sleeping, eating, lying by the pool, eating, sleeping, visiting with friends, eating and sleeping.
Not much really happened to account for the two weeks.
Matt's parents threw us a welcome home party.
We did some BBQ'ing at home.
We satisfied our craving for Tex Mex by going to Matt's favorite Chuy's and for traditional Mexican at my favorite Hugo's.
Our bikes got lotsa love: new tires, new chains and sprockets, a fixed fork seal, new oil and filters.
We continued our BA tradition of overindulging in ice cream and home made desserts of all kinds. (All the weight we might have lost on this trip was put right back on during these two weeks).
We watched the MotoGP race with Matt's motorcycle buddies at a local pub.
And did I mention eating and sleeping?
Surprisingly (or not), but after just a few days of rest, we started missing our life on the road. It's pretty dangerous actually. I think, once you experienced the joy of "being on the road", being out there in the world, meeting people, going places, seeing different scenery every day, it is hard to go back to "normal" life. You become an adventure and travel addict. Thinking about spending each day at an office job seems like the biggest torture right now. I don't know how we are going to adjust to that. All I know is that after this trip we live to travel. Whatever it takes, we will figure out a way to see and experience the world. Mongolia, Southeast Asia, Morocco, Nepal – our list just keeps getting longer.
First though, we need to get home, pay off this trip and start saving for future adventures.