Monday, May 11
We woke up to a gloomy morning. While packing the bikes in the motel's courtyard we met a professional photographer Rene Heil and his wife who travel the US documenting the work and life of American cowboys. He publishes a coffee book of his work every year. Rene was very enthusiastic about our journey and encouraged us to never stop exploring and creating. We even posed on our iron horses for him. 🙂
We stopped for a filling breakfast at the only diner in town before heading out. American breakfasts are the best!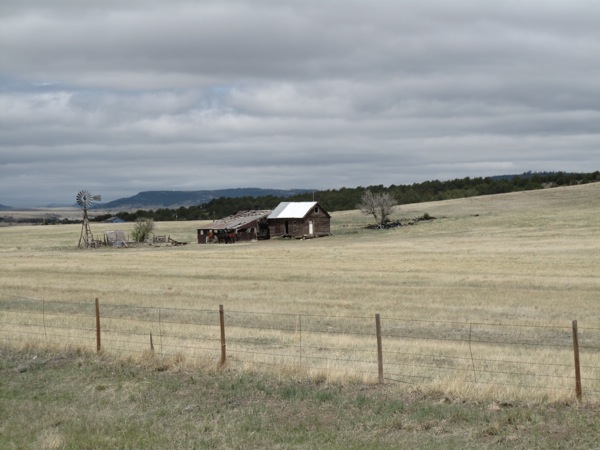 The first part of the ride took us through flat farmland, but the scenery was much livelier than Texas plains.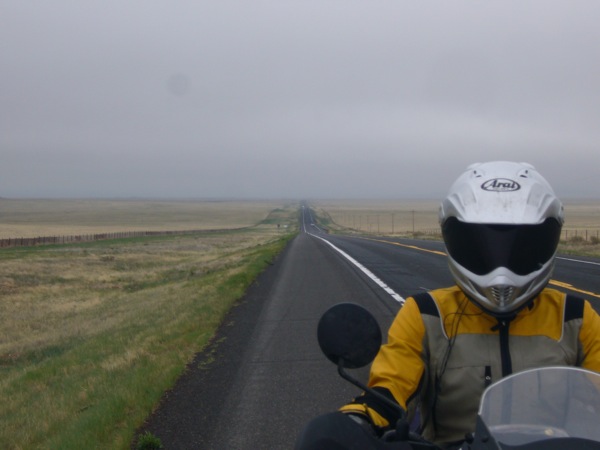 We were waiting to get out of the grey cold front that we rode into yesterday which made the ride unpleasantly chilly. It ended very abruptly, as if we crossed an invisible line, and all of a sudden we were on the sunny side leaving the clouds behind.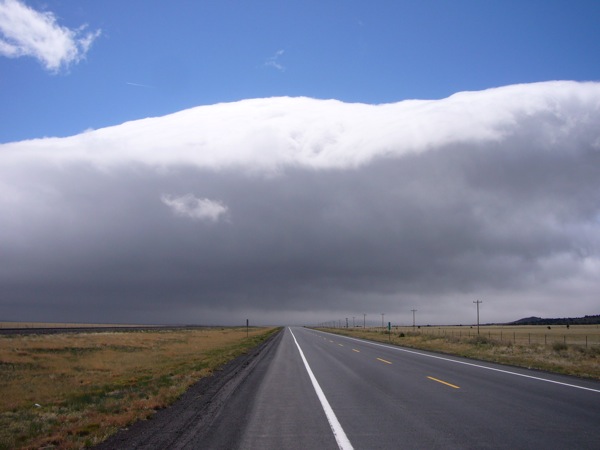 Matt was worried that our chains were put on too tight at the shop, so we stopped to adjust them on the side of the road in the sun. A small group of deer was watching us from the other side of the fence.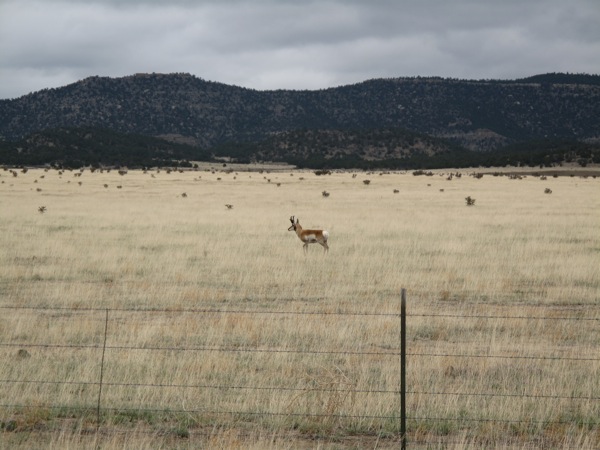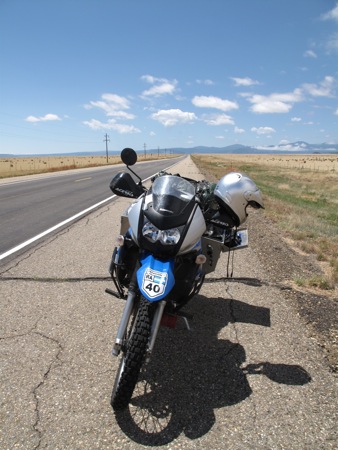 Not long thereafter we entered the Carson National Forest and the roads turned into sweeping twisties cutting through the dense mixed green forest and tree covered peaks. Finally, riding felt like pure pleasure again.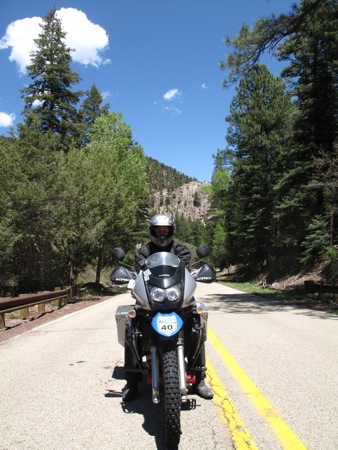 We reached Taos in the afternoon. Matt's parents' friend offered us his apartment to stay for the night. After we settled in we decided to ride up to the Taos Pueblo, an ancient adobe home community of the Northern Tiwa Indians, which is approximately 1,000 years old. I've always liked adobe style buildings, but had never been to a real Indian pueblo.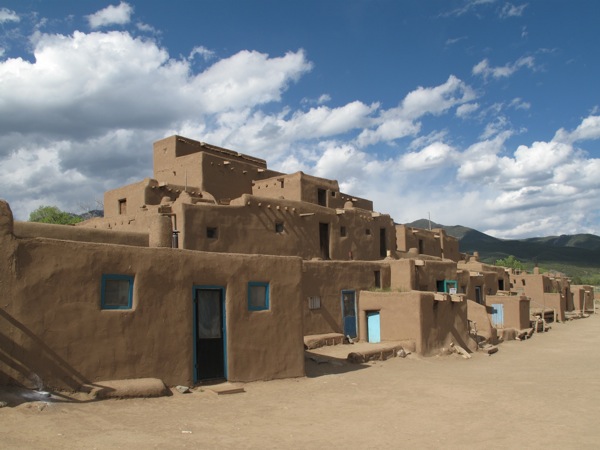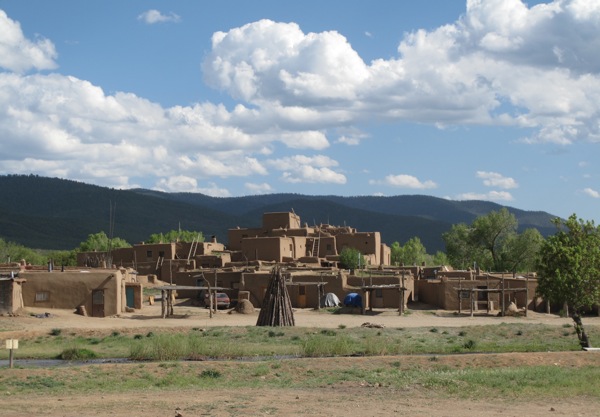 Like all tourist traps, you could not just admire its cool architecture, you felt obligated to stop at the numerous gift shops selling Indian pottery, jewelry, etc. We stopped at one of the shops and talked to the owner, asking her about life at the pueblo. To this day they have no (or chose not to have) electricity or running water. Pretty miraculous!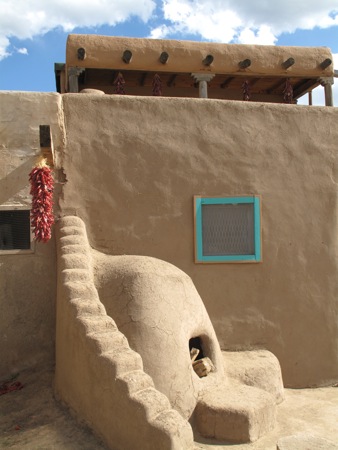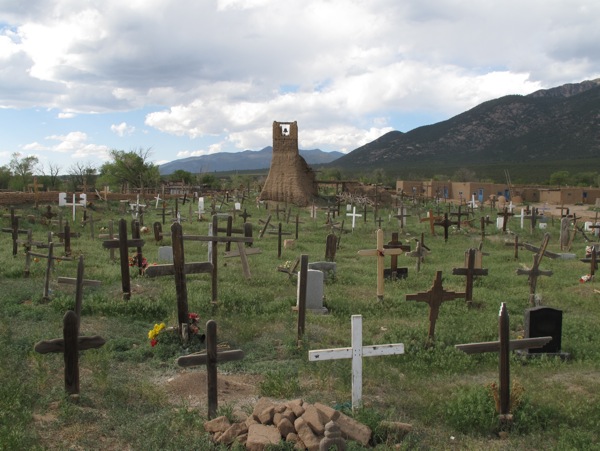 After the pueblo we rode to the historic center trying to find a place for dinner. On a Monday night we tried three different restaurants, all were closed. We finally settled on a New Mexican spot, which was okay.