Tuesday, April 21
Our last day in South America and our last proper day of the trip. It was a quiet and sad start to the morning. I was excited on a certain level and looking forward to seeing my parents in Houston, but really I couldn't believe this long journey was really at an end, even if the bikes were already gone.
We spent the morning packing up our things, bid our farewell to Rovi, Mumi, and La Gorda, and took a remise downtown. We dropped our bags at the airport shuttle bus terminal and headed over to Puerto Madero for some sight seeing and lunch. We didn't need to leave for the airport until 4:30 so we had some time to kill.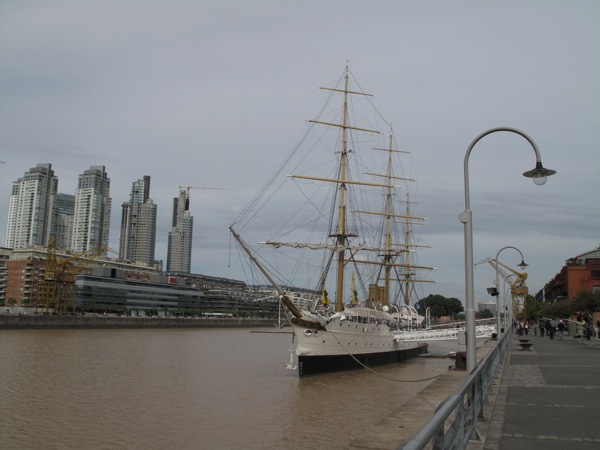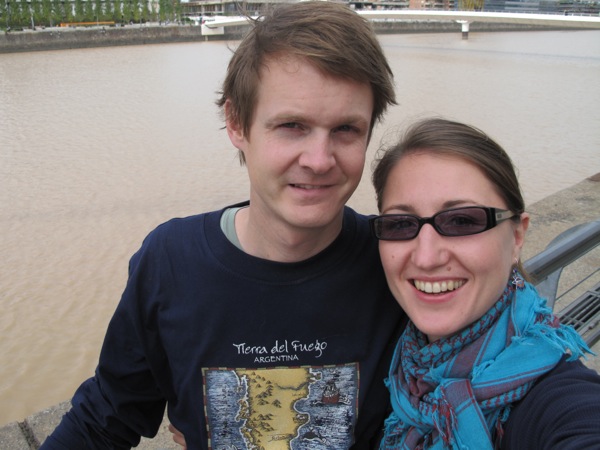 It was a short walk and our goal was the Santiago Calatrava's Puente De La Mujer (Bridge Of The Woman) that Inna was keen to photograph. We were both feeling melancholy about leaving, but it was nice walking together reminiscing about our various adventures.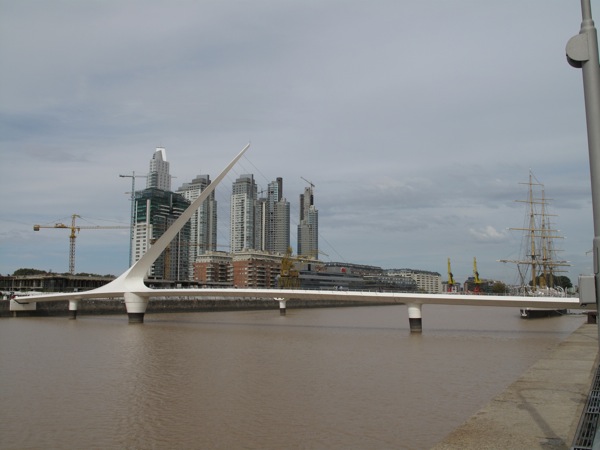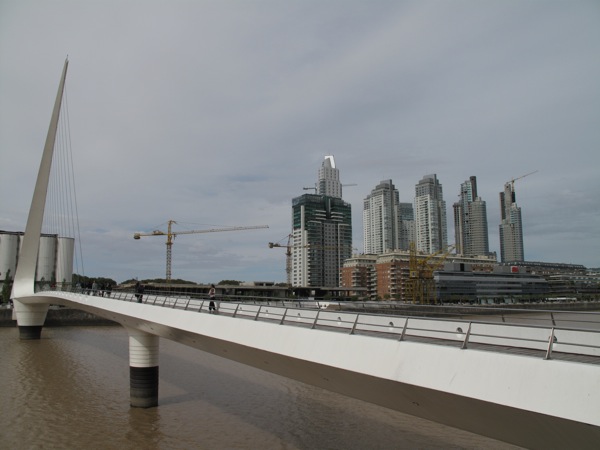 We had read about some of the nearby restaurants in our guide book, but couldn't find the one we were looking for. We walked back along the canal, checking out the menus of the many restaurants along the canal. They tended to be vastly overpriced and seemed likely to not be worth it. Since I'm not much of a foodie, I bowed out on lunch so Inna could enjoy some sushi.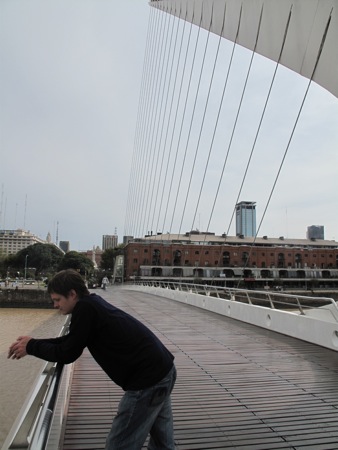 I didn't mind not eating lunch, because right next door to the sushi place was a Freddo ice cream shop. After lunch we went straight over, and I had an incredible 1/4 kilo of Freddo ice cream. I got my last fill of dulce de leche ice cream mixed with some dark chocolate ice cream. I need to franchise Freddo in Seattle.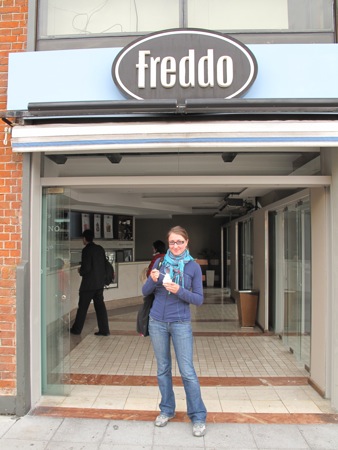 After running one more errand, we were back at the bus terminal and on our way to the airport. I wouldn't say our spirits were high. Everything went smoothly at the airport and we stocked up on extra alfajores at the duty free. Boarding time arrived and soon we were off. I watched the lights of Buenos Aires disappear beneath us, just in a few hours we will be touching down in North America.